Profile
[
]
"Such strange creatures that had been spawned by this dark magic; things half insect and half mammal - human torsos grafted onto abominations of the flesh. Sick as it was, I could not help but admire its creator's ingenuity. "
char0006 (abominations/mutated slugs)
[
]

char0023 (bone monsters)
[
]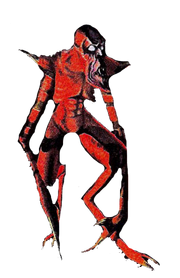 char0065 (human slugs)
[
]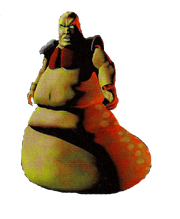 char0071 (tooth noses/sawtooth)
[
]

char0076 (cave wolves)
[
]

char0077 (spike men/shooting terrors)
[
]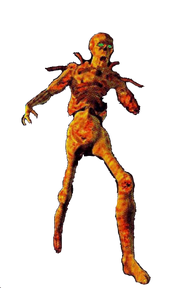 char0171 (purple cave wolves)
[
]

Notes
[
]
The individual classes are referred to as such in the official strategy guide where "mutated slugs", "bone monsters", "tooth noses", "human slugs" and "shooting terrors" are referenced - with "spitting terrors" offered as an alternative to the latter.
Gallery
[
]
References
[
]
Browse
[
]