Chronicling the Land of Nosgoth since 2007
Community portal • Manual of Style • About us
Email •

Facebook •

Twitter
Create blog post
News
It's been another few months of slow progress at the wiki, but here's what's been happening in the fandom in the close of 2019 and what we can look forward to in 2020.

Primarily most of the work for the wiki for the last few months has been on the Defiance enemies with completed articles on Vampire hunter ascetics, Vampire hunter juggernauts, Vampire revenants, Human revenants, Hylden revenants, Possessed (enemies), Transformed, Fire demons (Defiance), Lightning demons (Defiance), Feral humans (male), Feral humans (female), Dreadnaught archons, and Cenobite acolytes - slowly bringing us towards the completion of this category.

Meanwhile in the real world, E3 passed again with nothing and official word seems to once again indicate that nothing was forthcoming for LoK. Moving on October saw the 20th Anniversary of Legacy of Kain: Soul Reaver, with ourselves and Ancient's Den putting out Sources Archives for that. You can find them here and here and here.

Tragically we have lost another two…

Read more >
See more >
Games
Categories
Featured article
The Demon hunters were a Demon-hunting faction featured in Soul Reaver 2, encountered by Raziel in the era following Blood Omen. The Demon Hunters were descendants of Moebius's Mercenary Army: with all vampires (except Kain) exterminated, Moebius's army shifted their focus to the Demons and Mutants that began to infest Nosgoth after the Collapse of the Pillars.
Featured image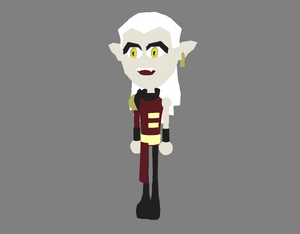 An extracted model of 'Toon Kain' from Legacy of Kain: Defiance. The 'Toon mode' was a cheat for Defiance which turned Raziel and Kain into cartoon equivalents. Notably the model for the cartoon version of Kain was somewhat different than his previous outfits and was actually inspired by an April fools prank played by fan cut content site The Lost Worlds in 2003. The prank claimed 3 Legacy of Kain titles would be released that year including Soul Reaver 3, Soul Reaver: Special Edition and the cartoon cart racer Vehiculum Furtus Maximo - with the concepts of Kain in the latter being adopted into Defiance as a shout-out.
Featured video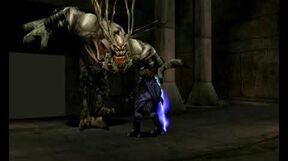 Browse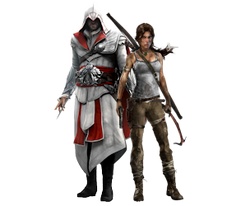 Community content is available under
CC-BY-SA
unless otherwise noted.