Chronicling the Land of Nosgoth since 2007
Community portal • Manual of Style • About us
Email •

Facebook •

Twitter
Create blog post
News
It's time once again for a mystery bombshell to drop from the heavens and blow open the Legacy of Kain Fandom. In the same vein as our previous expose on the Blood Omen alpha and Soul Reaver movie room updates from last year, this promises to be the single largest outpouring of cut content in the series history. As Ben Lincoln of The Lost Worlds once eloquently put it: "Every great story is pared down from a larger concept. The reasons vary, but the result is the same - a catalogue of the things that might have been.".

Infamously Legacy of Kain: Soul Reaver had its final third cut as time pressures meant swathes of content was left on the cutting room floor – believed to be lost forever. For years a group of fans have been striving to recover and illuminate as much as we can about those darkened and long forgotten corners. Now the time has come for us to unveil our biggest find - the holy grail of cut Legacy of Kain cut content. In partnership with Aesir Hod, Kevin Chatmajo, The Lost Wor…

Read more >
See more >
Games
Categories
Featured article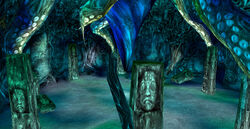 The Underworld of Legacy of Kain: Soul Reaver, was a network of submerged caverns at the bottom of the Abyss and the Lake of the Dead, inhabited by the Elder God. It was where the Elder resurrected Raziel following Raziel's execution in the Soul Reaver era. The Underworld was one of several subterranean areas in Nosgoth into which the Elder God's body had encroached. In Legacy of Kain: Soul Reaver, it served as the starting area for Raziel's quest against Kain's empire: whenever his health coil was fully depleted in the Spectral Realm, he would be drawn there and loading the game would also take him to this location.
Featured image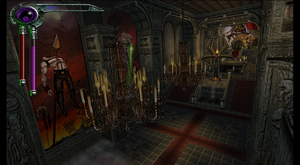 A free-cam screenshot of the Main entranceway to the Sarafan Keep as it appears in Blood Omen 2. Though Kain used a side servants entrance to enter the building he passed the grand entrance hall further in the chapter. The lavish area contained numerous examples of Sarafan iconography and was decorated with several murals commemorating the victory over the vampires and included a large picture of the Sarafan Lord personally defeating Kain and gaining the Soul Reaver. Upon entry Kain was required by a Cabal contact to dispatch a nobleman Artemis nearby - who was unimpressed by the artistry of the murals
Featured video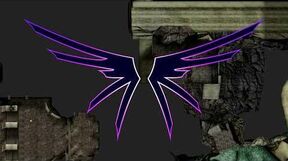 Browse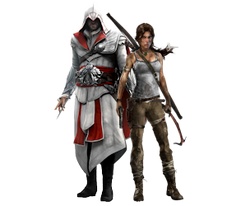 Community content is available under
CC-BY-SA
unless otherwise noted.