Chronicling the Land of Nosgoth since 2007
Community portal • Manual of Style • About us
Email •

Facebook •

Twitter
News

Baziel
•
Lets get the big news out of the way first. This morning the SE era came to a close as Square Enix sold off most of its western division to Emrbacer Group - the media group that formally known as THQ Nordic that has been buying up devs, publishers and IP's of late. Notably known for reviving the Darksiders series.
Here's one article among many that have impacted the web this morning
Lok, Tomb Raider, Thief and Deus Ex have been treated as big names in the acquisition and have been frequently acknowledged throughout. For now SE's London offices, Life is Strange, Just Cause, Sleeping Dogs and Outriders will remain with SE - although there are hints that could change in future.
The relatively small reported price of the deal suggests that SE saw little value in the properties while it pushes into crypto and blockchain tech, while Embracer was happy to gain a few big names IP's for a steal. The future will tell if this is a good move for LoK but after over a decade of virtual dormancy under …
See more >
Games
Categories
Featured article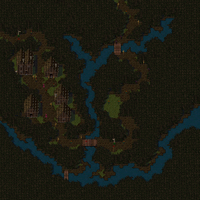 Ziegsturhl, also known as Ziegsturchl, was a small town in Nosgoth, located south of the Pillars of Nosgoth and east of the Cemetery. It was notable as the site of the human Kain's murder, at the hands of assassins hired by Mortanius. It only appeared as a playable location in Blood Omen: Legacy of Kain where Kain was playable as a human and later on the town could be revisited as a vampire. The town but was depicted on maps and was briefly illustrated in the introduction of Blood Omen 2.
read more
Featured image
A reconstructed combined map view of the expanded Lake of Tears in the Blood Omen: Legacy of Kain alpha builds. The lake was much larger in the alpha and encompassed Nachtholm Cove on its eastern edge. The build also featured some rearranged progression, with Kain reaching the expanded Lake of Tears shortly after leaving Ziegsturhl and the area also demonstrated the changed arrangement between tiles such as the Pillars, Nachtholm, the Wolf Form Dungeon and the Energy Bolt Dungeon. This view also demonstrates a number of deleted bonus areas, differing surroundings to the pillars and an alternate Energy Bolt Dungeon within a graveyard. Following this section Kain would make his way to Steinchencröe.
Featured video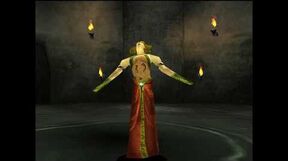 Browse